Observer, 28/3/99
They did´nt shoot the piano player
By Jay Rayner
Wladyslaw Szpilman survived the Holocaust and became a concert pianist. Fifty years later, he still can't bear to read his own book.
SOME OF HISTORY´S wounds take longer to heal than others; they can lie dormant for decades under a thin veil of scar tissue and then, as if the insult were just yesterday, be forced open by the sheer weight of memory. We are in the last months of the twentieth century and yet it feels at times as if the Holocaust were less history than current affairs. In the art world, experts pore over recently published lists of Nazis responsible for plundering masterpieces from Jewish victims. At the Old Bailey, a 76-year-old Belarussian stands accused as a perpetrator of the genocide. In LA, members of the Academy of Motion Pictures are deciding whether Roberto Benigni's Holocaust comedy Life Is Beautiful is a worthy candidate for Best Picture.
And now, in a publisher s of fice high above the Strand, sits an 88-year-old Polish Jew, Wladyslaw Szpilman, ready to tell his story. He has told it once already, in a book called The Pianist that he wrote immediately after the war, but he has not looked at those pages in the 53 years since he laid down his pen. Its writing was an act of therapy. It is. he explains in broken English, too painful to read. The reluctance is understandable: with its careful, measured language, unburdened by histrionies, it is painful enough for the general reader who did not have to live through these things.
Szpilman was part of a musical family; when war broke out, he was working as a pianist at Warsaw Radio. When the Nazis invaded in 1939 he, like the rest of the city's Jews, was forced into the ghetto. He describes in unflinching detail the terrible degradation of a population under siege and under threat, 'an endless nightmare, since we felt with our entire being that something dreadful would happen at any moment'. And then the advent of those dreadful things: the old men thrown to their deaths from balconies, the Jews hunted down and shot in the street, children, their brains beaten out against the city walls.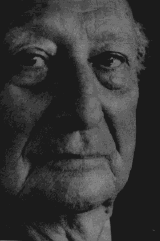 Along with practically the entire Jewish population of Warsaw, his family was transported to the camps to die. He remained, saved by a policeman who recognised him because of his piano playing in the cafés of the ghetto. He took to hiding in flats owned by nonJewish friends in Warsaw and when, after the Warsaw uprising, the city was emptied, he remained behind, scavenging for food through the burnt-out ruins. Afterwards, when the story emerged, he was called the Robinson Crusoe of Warsaw. It gives the tale a romantic edge, but there is no romance here, no poetry, just a bleak animalistic survival.
His book was published shortly after the war, but then withdrawn. The communist authorities felt that a work which indieted the non-Jewish populations of the Ukraine and Lithuania who served in Warsaw as Nazi collaborators was unpalatable. His son, Andrzej, helped get it published in Germany two years ago. Now it is published here. Wladyslaw is a small, round man with rheumy eyes, a slick of white hair and trousers buttoned high on his belly. I ask him if it has been difficult living with the memory of these events. He says: 'Listen, you know for me the war' was especially cruel. But after the war I was busy. I had no time to think about the family I had lost. It is for me now . . .' He points one pianist finger at the floor. '. .. that I remember. In the young age you have no problem to forget, but now the memories come back.'
His son, Andrzej, is with him. 'He does not sleep now,' Andrzej says, nodding towards his father. Is it tough therefore to talk through all this or does it help banish the demons? The father shrugs. The son says: "I think so. I think it helps to talk." It seems he is right. Occasionally, forgetting I have read the book that he cannot bring himself to look at, Wladyslaw slips into the narrative, the stories of the deaths he has seen and his own survival nooding out. 'In the ghetto it was terrible,' he says at one point. 'My whole family was sent to
Treblinka and I wanted to go - but a policeman pulled me out. It was a tragedy for me.' He was sentenced to live while others were sentenced to die.
In the 50 years since, he has had a very successful career both at Radio Warsaw and as a concert pianist touring the world, which has taken him to Germany many times. He says he didn't mind going, despite what the Germans did to him. 'I studied in Berlin 1931, '32. They have the greatest composers: Bach, Beethoven, Schumann. In Mittel-Europe they had such culture. ' He stops and gives the shrug that is his only answer to the question why? 'I cannot understand how these volk can do this. '
Explaining is not something he can do. He didn't even explain to his family. This is not uncommon. Holocaust survivors often fall into two groups, those who cannot stop talking and those who do not wish to say another word. Andrzej did not learn his father's story until he found a manuscript of the book hidden in a bookshelf when he was 12. 'Why should I have talked to him?' Wladyslaw says. 'Why should I poison my children with this?' The son says it took him years to relate the narrative on the pages to his own father. 'I read the book as if it had nothing to do with my father. It was such a fascinating story, I didn't get in touch personally.' But now, Andrzej is the motor behind the publication of this testimony, the one who will not let it die with his father.
In his last weeks in the corpse-ridden rubble of Warsaw, Wladyslaw was helped by an Wehrmacht officer called Captain Wilm Hosenfeld who, racked by guilt, provided him with food. Hosenfeld died in a Soviet prisoner-of-war camp in the Fifties, and excerpts from his war diaries, full of self-loathing, are presented in the book for the first time.
The Szpilmans are now trying to get a tree planted in his name at Yad Vashem, the memorial to the Holocaust in Israel, in the Avenue of the Just where Gentiles who saved Jews are recognised. 'I think it will happen,' Andrzej says.
As for Wladyslaw, he never thought about emigrating to Israel or America as so many of the few Polish Jews remaining after the war chose to do. It did not matter that Poland was still infected with gross anti-Semitism after 1945. 'There is racism everywhere,' he says. 'Warsaw is my home.'
He stayed there when everybody else had gone. He has lived there for 54 years longer than any Jew could reasonably have expected during the war. He lives there still. That is his victory.
The Pianist by Wladyslaw Szpilman is published by Gollancz (£12.99).
---