---
Music by Wladyslaw Szpilmana:
---
---
---
"Every graduate... at the conservatoire is able to compose a Symphony, and maybe it will even receive a performance. But to write a melody which is sung and played by hundreds of interpreters is something one really has to be born to – ideally in America. A good thing for us (not for him, as one has to admit) that Wladyslaw Szpilman, our Cole Porter, Gershwin, McCartney, was born in Poland..." - Wojciech Kilar
"Szpilman's songs evoke the sound of an era of elegance, of good manners, of gracious women and of jazz music." – Wojciech Karolak
---


Son Aims to Preserve Szpilman's Legacy
Wed December 25, 2002
HOLLYWOOD (Variety) – By Phil Gallo
It's a fleeting scene in "The Pianist," a three-second take in which Wladyslaw Szpilman is seen seated at the piano, penciling in notation on a musical staff. He is doing what he had quite a reputation for doing, even before World War II: composing. Roman Polanksi's Dec. 27 release chronicles Szpilman's harrowing days in Poland eluding Nazis, concentrating on his prowess as an interpreter of Chopin, usually for Poland's national radio. It never mentions his career as a songwriter, penning ditties that would become standards in the country before World War II and for more than two decades afterward. Szpilman stopped recording in 1968 and wrote his last songs in 1973. He died in 2000 at the age of 88. His son, Andrzej, has made it his mission to see that his father's music survives. He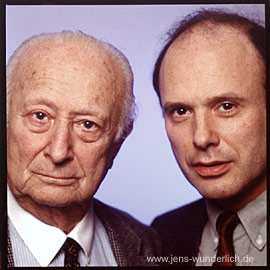 plans to introduce the elder Szpilman's work to Western audiences, starting with a new recording of his father's songs with English-language lyrics. He held an audition to find a singer and, after trying out about 30 vocalists, settled on Canada's Wendy Lands; lyricists were commissioned to put the elder Szpilman's works into the new language. The result is the obviously titled "Wendy Lands Sings the Music of the Pianist Wladyslaw Szpilman." Universal's Hip-O Records came on board after Andrzej Szpilman had completed four of the tunes with Lands and producer John Leftwich. Although the album was released Nov. 26, the promotional push is being tied to the release of "The Pianist" film. (Sony's soundtrack album also was released Nov. 26.) Few scripted films about real musicians have spawned non-soundtrack albums - Robert Altman's "Kansas City" comes to mind -- which makes this venture unusual. Szpilman has grown concerned that since the fall of communism in Europe, the music publishing of the Eastern world never made the transition to the West the way classical music did. His father's classical music was performed in the U.S., and Szpilman toured the States beginning in the 1960s with the Warsaw Piano Quintet, but his 500 songs, 150 of which made their way onto Poland's pop charts, were unknown outside his home country. "My father's work was up to the work of Western composers, and the best way to get my father's music to Western (audiences) was through proper recordings with English lyrics," says Szpilman, who has been musical director for a rock group, a record producer and a dentist. "The Polish lyrics were too specific to Poland to translate." Szpilman pere often collaborated with Poland's leading poets, one of whom was his brother Henryk; his music was a favorite of Polish jazz musicians and several tunes were recorded 50 times or more, the younger Szpilman says. The new album is a thoroughly modern-sounding disc, akin to the work of Norah Jones or Rickie Lee Jones. Szpilman, a fan of Cole Porter, Duke Ellington and Burt Bacharach, drew on Western influences when writing pop music. "We were taken by the intimate nature of the album," says Hip-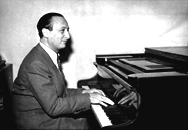 O VP Pat Lawrence, who brought the project to the label. Tracks from the album are being serviced to radio, though there is no
specific single. The CD will be part of radio station giveaways associated with the screening of the film, and Lands will likely do showcase gigs in L.A. and New York, possibly touring if sales are strong enough. Lands, from Montreal, had a hit in Canada with "Can't Hold On," and over the last couple of years has landed tunes in TV shows ("Felicity," "Family Law") despite not having a domestic deal. Songs on the album were wholly revamped lyrically but unchanged musically. "I Wish You'd Ask to Dance With Me" was a hit in 1936 as "I Didn't Expect Your Tears"; "Fall in Love Again" was written in the Warsaw ghetto in 1940 as "Wherever You Are, Come Back"; and "My Memories of You" began life in 1948 as "Silent Night." Boosey & Hawkes will publish a songbook associated with the album, and a documentary on the pianist's life is being readied for U.S. television in 2004. "In just a few months," Szpilman says of the retelling of his father's story, "we'll cover an entire life that he never talked about."
Photo jens.wunderlich@t-online.de
---
Alicja Bachleda-Curus
recorded in May 2005 12 songs composed by Wladyslaw Szpilman
for her new CD (premiere in Nov.2005)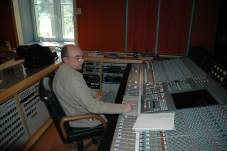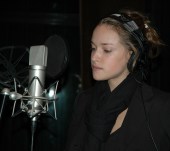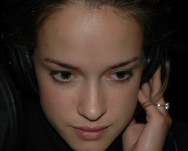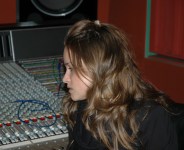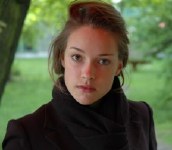 ---
Nightingale
Deborah Lippmann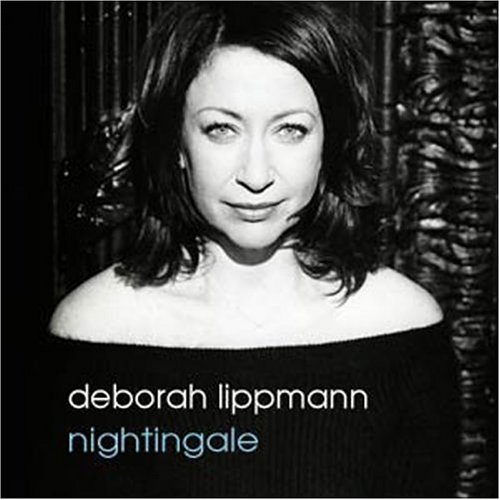 Original Release Date: June 22, 2004

Label: NJ Records, Inc.

On this CD you will find a.song "Dancing with Antonio" (W. Szpilman - Larry MacNally)
(and other 13 tracks)
"Deborah Lippmann is a special voice with music in her soul" (Cher)
---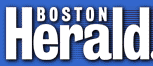 `The Pianist' goes pop: CD unveils modern sounds of Polish composer Wladyslaw Szpilman
by Larry Katz
Wednesday, January 29, 2003
There is more to the music of Wladyslaw Szpilman than meets the ear in ``The Pianist.''
In ``The Pianist,'' director Roman Polanski's harrowing, heart-rending and altogether extraordinary movie, actor Adrien Brody portrays Szpilman and re-enacts the unlikely story of his life in and around the Warsaw ghetto during World War II. We see Szpilman transformed from an urbane classical pianist to a desperate survivor who repeatedly escapes death while his family and more than 3 million other Polish Jews are systematically murdered by the invading German forces.
``The Pianist'' is accurate as far as it goes. But, like the book by Szpilman on which the movie is based, it leaves out part of Szpilman's musical story.
While Szpilman (pronounced SHPIL-man) was a respected classical pianist, he was even more highly regarded as a pop songwriter. Now, on the heels of the successful all-classical soundtrack to ``The Pianist,'' a new CD titled ``Wendy Lands Sings the Music of the Pianist Wladyslaw Szpilman'' reveals the light and lively side of Szpilman.
``My father was not known as a pianist in Poland,'' Szpilman's son Andrzej says from Italy, where he has traveled from his home in Germany to speak at a showing of ``The Pianist.'' ``He was known only as a composer of popular songs.
``He wrote songs before the war,'' Andrzej says. ``Until the big deportation in '42, he wrote songs in the Warsaw ghetto. Several became very popular after World War II. Two of them you hear on the Wendy Lands record, `Fall in Love Again' and `My Memories of You.' He wrote songs up until 1973, about five or six hundred songs in all. I'd say about 100 of them were hits.''
Not a polka in the batch either. Szpilman's songs sound far more American than Polish.
``My father was very impressed with American composers like Gershwin,'' Andrzej says, ``and he loved jazz. He felt American music was the highest sort of popular music. At home we listened to Duke Ellington, Billy May, Ted Heath and his Orchestra. He loved American standards and jazz. I have recordings made in '46 and '47 of him playing hit songs, American standards and jazz. He was going in the direction of Errol Garner.''
On the CD by Lands, a Canadian singer/songwriter little known in the United States, Szpilman's music goes in the contemporary direction of a Norah Jones or Sarah McLachlan.
``People who have seen the film are shocked to hear how contemporary this record sounds,'' Lands says from her home in Los Angeles. ``They find that this guy was like a Gershwin or a McCartney. He wrote incredible melodies.''
Lands' CD is part of Andrzej's ongoing effort on behalf of his father, a man who was more concerned with artistry than self-aggrandizement.
Immediately after the end of World War II, the elder Szpilman returned to his job as a pianist at Polish Radio and wrote a startling account of his wartime survival titled ``Death of a City.'' It disappeared shortly after its publication in 1946. Andrzej, born in 1956, did not know of the book's existence until he discovered a copy in his father's bookcase at age 12. Five years ago, he succeeded in getting it republished as ``The Pianist'' in Germany.
``My father was not interested in having it published,'' Andrzej says. ``He told me, `Do what you want, but I don't think the story will interest anybody.' ''
Szpilman died at 88 in 2000 before his book was made into a movie by one extremely interested reader, Polanski, a Polish Jewish Holocaust survivor himself.
Certain that Polanski's movie would create new interest in Szpilman's compositions, which include classical works, movie scores and children's music, last year Andrzej began work on a CD that would showcase Szpilman's pop talents.
``I felt I owed it to him to present his music to an American audience,'' he says. ``First we found American writers to write new lyrics, because the original lyrics, some by great Polish poets, were very local, very Polish. Then we auditioned singers and found Wendy Lands.
``We didn't inform any of them, not even Wendy, about my father's story,'' Andrzej says. ``His life was destroyed by Germans and the war, but I didn't want the lyrics to be influenced by his story. Of course, when they found out his story they were quite shocked. His story is difficult to imagine. To go out from this hell seems impossible.''
On ``Wendy Lands Sings . . .,'' Szpilman's melodically and rhythmically rich music is turned into thoroughly modern pop songs. Lyricists such as David Batteau and Michael Ruff provide the romantic words. Studio stalwarts such as guitarists Greg Leisz and Heitor Pereira play uncluttered arrangements by producer John Leftwich, best known for his years as Rickie Lee Jones' bassist.
``John had a vision,'' Lands says. ``He wanted this to sound current, because he really believes these melodies are timeless.''
By bringing Szpilman's music to a pop audience it never had a chance to find during his lifetime, this new CD adds a remarkable postscript to the story of survival told in ``The Pianist.''
But what would Szpilman think of this transformation of his songs into up-to-date American pop?
``My father was always dividing music into good and bad,'' Andrzej says. ``This is very special music played by great musicians. I'm sure he would have loved it.''
---
"Charming, effervescent, and strikingly American"...(Bilboard)
From Universal Records
in the USA, Japan, Australia the CD
SONGS COMPOSED BY
WLADYSLAW SZPILMAN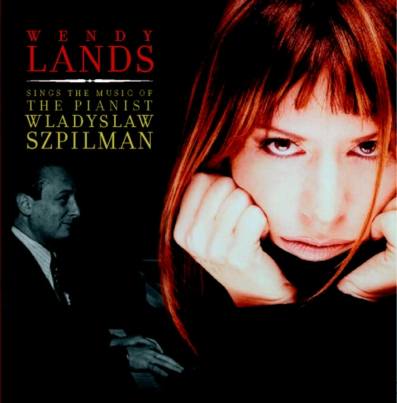 12 popular songs composed by W. Szpilman
wonderfully performed by Wendy Lands
Musicians:
Mitchell Holder : Electric & Acoustic Guitars
Jeff Pevar : Electric & Acoustic Guitars, Lap Slide Guitar
Ricardo Silveira : Acoustic Guitar
Hieior Pereira : Acoustic & Electric Guitars
Larry Tradwell : Electric Rhythm Guitar
Greg Leisz : Lap Slide Guitar
John Leftwich : Acoustic Bass, Cello, Synthesizers, Piano, Background Vocals
Renato Neto : Piano
Kendall Kay : Drums
Tony Humeke : Drums, Electric Percussion
Produced by John Leftwich
Engineered by Mike Kapitan, John Leftwich at Leftway Studio, Studio City, California
| | |
| --- | --- |
| | ..."Pianist' getting an Oscar tune-up".. - USA Today, 8. Nov.2002 |
| | ..." A not to be taken lightly album " - Bilboard, 23. Nov. 2002 |
| | ..." This CD: pure love - and made with the same." - Die Zeit 51/02 |
| | ..."Charming, effervescent, and strikingly American.." - Bilboard 21.12.2002 |
| | ..."elegant and beautiful" |
| | ..." thoroughly modern-sounding disc " - Variety, 23.12.2002 |
| | ..."This CD is testament to the power of music..." - The Holywood Reporter, 7. 03.2003 |
| | ..."saddles up with two Joneses, Norah and Rickie Lee .. " - Variety, 14.03.2003 |
| | ..."marvelously uplifting quality. " - Los Angeles Times, 14.03.2003 |
| | ..."amazingly cool..." - The Holywood Reporter, 14. 03.2003 |
You could not hear this music on the radio? Here it is Klick to hear from the CD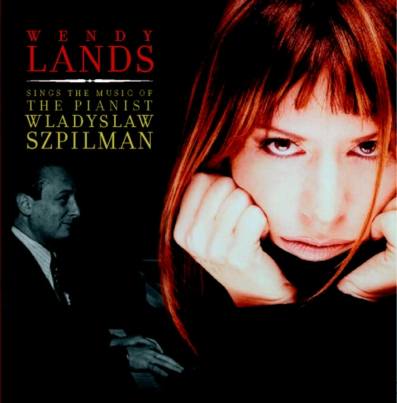 "Wendy Lands sings the songs composed by Wladyslaw Szpilman"

Interview: Wendy Lands tells the story of a most unusual composer and a most unusual CD

Kaufen bei Amazon.de in Deutschland
Achate ches Amazon.fr a France
Buy from Amazon.co.uk in England
---

Army Archered - senior columnist, Just for Variety, on 20.2.2003

GOOD MORNING:
"THE PIANIST'S" ( WLADYSLAW SZPILMAN'S) music lives on -- with lyrics in English. I spoke with his son Andrzej (46) by phone from Germany where he is readying the publication of his father's songbook in three weeks. He had written more than 500 songs -- some of which Andrzej says he discovered written "on little bits of paper in coffee bars." Wladyslaw died July 6, 2000, when Roman Polanski was preparing to film "The Pianist." The songbook, published by Boosey and Hawkes will include English lyrics by Larry John McNally, David Batteau and Arthur Schlosser and Oscar-nominated (theme from "Rocky") Carol Connors. Her songs are titled, "Handle With Care" and "Lost Inside My Dream." Connors has something in common with the Szpilman family -- her Polish grandmother's entire family was murdered in Treblinka. Carol met with Andrzej in Hollywood last month and he returns in March to discuss names to record his father's songs with the English lyrics. I asked Andrzej his opinion of the film. "I am very grateful to Roman Polanski. It (the film) is a monument to all victims of the holocaust." As for his opinion on Adrien Brody, who portrays his father, "It was a great performance of a character so familiar to me. He was warm, great and I was very moved by him." Andrzej was present during the filming, his 10-year-old son played a role. He says Polanski avoided any personal publicity -- did not even have photographers around during his pre-filming meetings with Wladyslaw …
---


by Marci Weiner
28 Feb 2003
Valentine's Day turned out to be Valentine's week here on the Hollywood Beat, starting with a ladies only dinner at Pammolli Ristorante in Beverly Hills, hosted by Academy Award nominated songwriter Carol Connors. The theme was "Men come and go — but girlfriends are forever;" and among the participants were Rhonda Shear (former host of USA Network's Up All Night); Charlene Tilton (best known as Lucy Ewing in the award-winning Dallas); famed classical guitarist Leona Boyd, hotelier (Four Seasons) Beverly Cohen and fellow columnist Anita Talbert.
Between dishing the dirt with this group of savvy sweethearts, we enjoyed a five course "Passion Menu" featuring jumbo Hawaiian prawns and Penne sauteed with the house bolognese sauce. Delicious! Thanks go to master chef Massimo Ormani and his lovely wife Daniella for introducing us to their romantic new restaurant
Among the most interesting news we picked up at this dinner was that Connors has been blessed to write the lyrics for Wladyslaw Szpilman's songbook. He is the composer/pianist from Poland, about whom the Academy award nominated film The Pianist is based. His son, Andrzej, pictured here with Connors, has commissioned her to write four songs, with the stipulation that not one word of his father's music can be changed. A real challenge for her, but illustrates he is very much the custodian of his dad's legacy.
hollywood beat, entertainment today
---


'Pianist' protagonist Szpilman made it through the Holocaust - and his music now thrives
---



The Pianist and the Pop Singer
Montreal singer transforms famous Polish composer's work into contemporary ballads for North American fans

Angela Pacienza - The Canadian Press

Tuesday, December 24, 2002

Montreal-born singer Wendy Lands was selected to voice the updated melodies in the The Pianist.

TORONTO -- When the Jewish pianist Wladyslaw Szpilman was writing an autobiography about narrowly surviving the Holocaust and then becoming one of Poland's most famous composers, it's unlikely he ever imagined his words being transformed into a big screen biopic by acclaimed director Roman Polanski.

But what about his music being turned into contemporary ballads sung by a pop singer?

That's what his son, Andrzej Szpilman, has done in the hopes of teaching young North Americans about his late father's music while the man's extraordinary life is being shown in theatres.

A Holocaust drama, The Pianist tells the story of Szpilman (played by Adrien Brody), who escapes from a boarding line for the train taking people to the Treblinka death camp only to go into hiding in Warsaw's ghetto during the Second World War. He goes unnoticed with the help of non-Jewish friends and a German officer. The Pianist won the prestigious Palm d'Or at Cannes and received two Golden Globe nominations last week.

"The film depicts such a brutal situation for this man but the truth is that he rose above it," says Wendy Lands, the Montreal-born singer selected to voice the updated melodies. "He even wrote some of these songs during that time -- that blows my mind.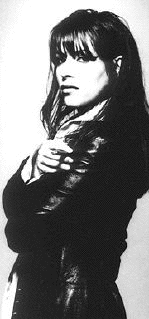 "The songs are actually uplifting and they're not dark and they're not heavy. It was really imperative that come through (on the disk)."

Lands -- who was once in the failed 1986 pop duo Double Dare with Andy MacLean -- says she automatically "clicked" with the spirit of the late Szpilman, whom she describes as the Gershwin-McCartney of Poland.

After the war, Szpilman returned to his old job at Polish radio and became a famous composer. His memoirs were published around the world. He died two years ago at 88.

"I really got to know this man through his melodies. That's a pretty intimate way to get to know someone," Lands explains over the phone from Los Angeles, where she moved two years ago.

Her Jewish upbringing didn't hurt either, she adds.

The CD, entitled Wendy Lands Sings The Music Of The Pianist Wladyslaw Szpilman, features a dozen songs from the composer's catalogue of about 500 songs.

Land's sultry jazz-infused vocals are laid overtop of smooth pop melodies played on electric guitar, drums and bass as well as the more traditional violin, cello and piano.

"It was important that there not be anything melancholy or tragic sonically about this project," says Lands, who was urged not to see the film or read Szpilman's memoirs until the recording was completed.

"(Andrzej Szpilman) wanted it to be very fresh and very North American ... He wants his father to be as popular as he once was, and as popular in North America as he was in Poland."

Lyrics were written by several songwriters including Michael Ruff (Bonnie Raitt's Cry On My Shoulder, Huey Lewis's That's Not Me). Lands and her producer husband Jim Gillard, whom she met while recording her 1996 solo album Angels & Ordinary Men, also penned a song.

It was produced and arranged by John Leftwich, who has recorded and performed with Lyle Lovett, Sergio Mendes, The Chieftains, Tori Amos, Dizzy Gillespie, Ricky Lee Jones, Nancy Wilson and Los Lobos.
---
SOPOT FESTIVAL
Sopot, Forest Opera (Opera Lesna), August
l
This is one of Europe's oldest music festivals. The unique scenery of the Forest Opera gathers representatives of a wide variety of song and music styles and genres. The festival's name changed several times over the years, as did its formula and organizers. The idea originally came from Wladyslaw Szpilman, an outstanding pianist, music director of Polish Radio, and a versatile composer who wrote both classical music and popular songs. The first three editions were held in the Gdansk Shipyard hall (1961-1963), after which the festival moved to the Forest Opera (Opera Lesna) and quickly became the greatest event, together with the OPOLE FESTIVAL, at which young talents could present themselves, competing for the main prize - the Amber Nightingale. The SOPOT FESTIVAL is also an opportunity to listen to international stars. In the past, the festival has featured Charles Aznavour, Boney M, Johnny Cash, and more recently: Chuck Berry, Vanessa Mae, Annie Lennox, Vaya Con Dios, Chris Rea, Tanita Tikaram and Whitney Houston. Goran Bregovic was the star of last year's festival.

source: Telewizja Polska SA

---
Oscar 2004 prized Jorge Drexler sings The Pianist of Warsaw Getto
---

since 1th of December 2005