Peter Jennings feat. Wladyslaw Szpilman Interview ABC News Jan. 1985
---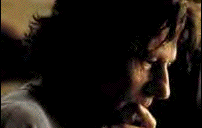 "It's the story I've been looking for for years..."
Roman Polanski
---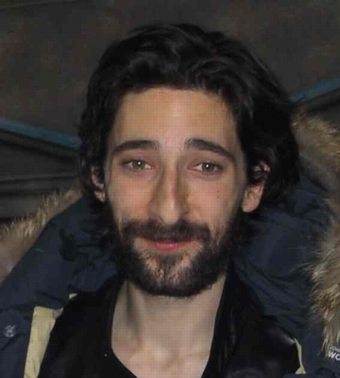 Adrien Brody accepting the Oscar Award:
..."This film would not be possible without the blueprint provided by Wladyslaw Szpilman. This is a tribute to his survival"...
WLADYSLAW SZPILMAN - INTERVIEWS
"I will never forgive myself that I was unable to do anything to save them..." - Wladyslaw Szpilman tells Anne Applebaum the extraordinary story of his survival in war-torn Warsaw. Evening Standard, 14.5.99 (Read more)
They didn´t shoot the piano player - Interview with Wladyslaw Szpilman by Jay Rayner OBSERVER, 21/3/99 (Read more)
Karen Glaser meets an extraordinary soloist: the pianist whose vivid memoir of survival in wartime Warsaw is available in English after 50 years. JEWISH CHRONICLE, 19/03/99 (Read more)
---
Amazon.com customers reviews:
…A book that should be featured in the top 10 books to read!…

…This was one of the most thought provoking books I have ever read….

…Wladyslaw Szpilman's memoir 'The pianist' is spell binding. It was hard to put the book down, once I started reading it. I have already read it 3 times… …his book is a must read…

…this book will move you to tears…

…Truly, truly an unforgettable masterpiece...




Click to buy this book from Amazon in:
England USA France Japan Deutschland Sweden Finland Italy Poland
---
Los Angeles Times Bestsellers List
The Best Books of 1999 - BEST NONFICTION OF 1999
THE PIANIST; By Wladyslaw Szpilman; Picador
'The Pianist,' Wladyslaw Szpilman's remarkable memoir of his survival in Warsaw between the years 1939 and 1945, is a significant contribution to the literature of remembrance, a document of lasting historical and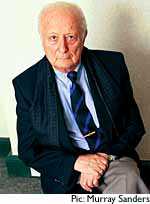 human value. Unforgivably overlooked since its publication (in Polish) in 1946 and translated into English just now for the first time, the book is a relative rarity: an account of the Holocaust written in the immediate aftermath of the experience itself. It has all the rawness and specificity of horrors painfully and uncomprehendingly withstood and afterward just as uncomprehendingly --but necessarily-- recorded. Writing this book would seem to have been a further act of survival by a man who performed more of them in six years than most human beings do in a lifetime. At the center of this book is of the largest hows in all of human inquiry: how one people set about systematically and relentlessly annihilating another. It is a how that Szpilman tells with clarity, intelligence, candor, courage. It is the how that must be told again and again and again.
There are many ways to read a book about the Holocaust, and one of them, surely, inevitably, is to try to answer the unanswerable: What makes one man endure when so many others succumb? We can only learn from those who testify; the others of course are mute. From Szpilman's testimony we learn this: It is an ineffable and wholly unpredictable mixture of fate, determination, accident, instinct. To know Wladyslaw Szpilman is, in the most hopeless of contexts, to know a modicum of hope. L.A.Times Sunday Book Review, December 5, 1999
The Sunday Times
Biography top five & 1999 bestsellers
Three personal favourites just make it into this category. In a year of glorious books, the one which made the deepest impression on me was the shortest, Wladyslaw Szpilman's The Pianist (Phoenix), which tells how, hidden in an attic, he survived the destruction of the Jewish ghetto in Warsaw. It is republished together with the diary of Wilm Hosenfeld, the German officer who saved his life.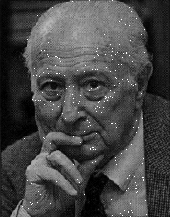 Szpilman's memoir haunts the mind in tiny, searing cameos; a rich guest in a cafe asks the pianist to stop playing so that he can test the ring of his gold coins on a table; Szpilman's father, a violinist, bows to every German officer he can find, bemusing them with his smiling courtesy; pushed to one side as his family are hustled onto a death-truck, Szpilman hears the sound behind closed windows, "the twittering of caged birds in deadly peril". You'll cry - I did - but please read it. by MIRANDA SEYMOUR London, 28.11.1999
Boston Globe
The most disturbing and moving book of the year
has been Wladyslaw Szpilman's ''The Pianist,'' an account of his survival in and out of the Warsaw Ghetto that Szpilman wrote more than 50 years ago. The book was swiftly suppressed, but Szpilman's son discovered it and arranged for its international publication over the last few years. Szpilman lost his entire family, but he was repeatedly saved by others, particularly by other Polish musicians and music lovers who were not Jews; he also survived because of his own resourcefulness and resilience. One of the most dramatic episodes in the book comes when a Nazi officer spares Szpilman's life after the pianist plays a Chopin nocturne for him.
Boston Globe on 10/22/99.
THE GUARDIAN
Books of the year
For someone who consumes history on TV, Jeffrey Shandler's While America Watches was illuminating and complemented Peter Novick's provocative essay The Holocaust in American Life. Wladyslaw Szpilman's memoir of life and death in the Warsaw Ghetto, The Pianist, is a miniature masterpiece to set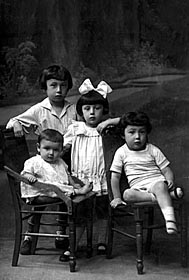 alongside Victor Klemperer's nightmare epic To the Bitter End, his diary of existence in Dresden 1942-45. I appreciated Suzanne Glass's thoughtful first novel, The Interpreter, and I am enjoying Gotham , by Edwin Burrows and Mike Wallace, a wonderful romp through New York's history. December 3, 1999 by David Cesarani
The Economist
Our reviewers' favourites
Our correspondents choose what they consider the finest of those published this year
THE PIANIST: SURVIVING THE HORROR OF WARSAW, 1939-45 By Wladyslaw Szpilman , Picador;
The last live broadcast on Polish radio in 1939, a piano piece played by Wladyslaw Szpilman, was interrupted by German shelling. The same pianist played the same piece when broadcasting resumed six years later. Mr Szpilman's account of the years in between is a tribute to the power of description and of music.
LIBRARY JOURNAL
Best Books of 1999
Since its inception in 1985, LJ's Best Books list has aimed to provide an end-of-the-year overview of the most interesting and important books the year had to offer. The list has averaged 30 to 35 titles, but this year -- as befits the end of the millennium -- it totals a grand 55. The Book Review editors found a wide range of books they were eager to share and noted some intriguing pairings: John Keegan's and Niall Ferguson's divergent studies of World War II, for instance, and novels by relative newcomers Diane Leslie and Frederick Reuss that look at the world from a child's cockeyed yet haunted perspective. With the rest of the list, these books represent a treat for every dedicated reader.
Szpilman, Wladyslaw. The Pianist: The Extraordinary True Story of One Man's Survival in Warsaw, 1939-1945. Picador: St. Martin's. ISBN 0-312-24415-0. $23.

Szpilman's memoir of life in the Warsaw ghetto is remarkable not only for the heroism of its protagonists but for the author's lack of bitterness, even optimism, in recounting the events. Written and published in a short run in Poland soon after the war, this first translation maintains a freshness of experience lacking in many later, more ruminative Holocaust memoirs. by Eric Bryant, Barbara Hoffert, Rebecca Miller, Nathan Ward, & Wilda Williams January 1, 2000

ANNUAL JEWISH QUARTERLY-WINGATE NON FICTION PRIZE 2000
London - 3rd May 2000 - The judges of the annual Jewish Quarterly-Wingate Literary Prizes tonight awarded this year's Non Fiction Prize to Wladyslaw Szpilman for The Pianist (Phoenix / Golancz).

The decision was announced by author and broadcaster Frank Delaney, chairman of the judges, who had selected it earlier this evening from a shortlists of four titles:
"When you read this book - and you must read it - you will never forget it. The subtext asks whether good people were on the side of the evil people and shows how the human spirit is enlarged by the knowledge of such people."
Le Pianiste a été élu Meilleur livre de l'année 2001 par la rédaction du magazine Lire
Le Pianiste - Grand Prix des Lectrices de ELLE en 2002
---
PRESS
Why has "The Pianist" been rediscovered now? Los Angeles Times 16.1.2000 (Click here to read the story)
"The Pianist" is remarkable for several reasons. First, as an eyewitness account of the destruction of the Jewish community in Warsaw, Szpilman's memoir is historically indispensable. Second, he writes with the grace and economy of a poet; there are no false notes. And third, his story is so incredible that it must be read to be believed... ...Here, in Wladyslaw Szpilman's "The Pianist," is a clear voice from a world that has vanished. We are fortunate to have him as a witness. THE WASHINGTON POST, 18.11.1999 (Read more)
The book is filled with unforgettable incidents, images and people. Its power derives from its immediacy but also from the deep reserves of culture the author was able to summon so soon after the war in an effort to make sense of it. Thanks to a new translation, American readers can now sample his artistry for themselves. THE WALL STREET JOURNAL, 2.9.1999 (Read more)
How a musician spent his six years between performances. Even by the standards set by Holocaust memoirs, this book is a stunner... SEATTLE WEEKLY, 7.10.1999 (Read more)
A Pianist´s War Notes: Wladyslaw Szpilman´s "The Pianist" chronicles the authors life from 1939 to 1945 in a matter-of-fact prose that is almost startling in its mundane telling of the horrific, terrifying events of Warld War II. FOX NEWS ONLINE, 15.10.1999 (Read more)
A stunning tribute to what one human being can endure, "The Pianist" is even more - a testimony to the redemptive power of fellow feeling. CLEVELAND PLAIN DEALER, 4.10.1999 (Read more)
''The Pianist'' is the diary of a season in hell... ...is a great book... ...It is easy to understand why the authorities suppressed ''The Pianist...'' THE BOSTON GLOBE, 21.9.1999 (Read more)
...this book will make readers look again at a history they thought they knew... PUBLISHER´S WEEKLY, Sept.99 (Read more)
With marked clarity and detachment, Szpilman takes us through the changing moods among the doomed population, moods determined by the merest whim or close calculations of the Germans. This is also a book about the power of music, which provides Szpilman the determination to go on and literally saves him several times. Several things distinguish this among Holocaust memoirs.Kirkus Review, Aug. 1999 (Read more)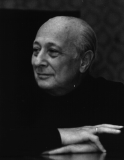 The last nocturne reprised by David Pryce-Jones THE TIMES LITERARY SUPLEMENT, 23/4/99 No 5012 (Read more)
The devil is in the details Sunday Times, April 25 1999 (Read more)
The Pianist, Wladyslaw Szpilman's memoir of his existence in Warsaw from 1939 to 1945, is a book so fresh and vivid, so heartbreaking, and so simply and beautifully written, that it manages to tell us the story of horrendous events as if for the first time. Sunday Telegraph 17.4.1999 (Read more)
"...compulsive reading." Sunday Telegraph, 11/4/99
"...powerful memoir..." THE TIMES, London, 8/4/99 (Read more)
"The Pianist is a work of a very high order in the literature of the Holocaust. Despite everything that happened to Szpilman - the loss of his family and most of his friends - it doesn´t contain even a hint of a desire for revenge..." (Peter Gilbert)Ham & High 9/4/99 (Read more)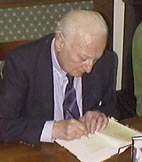 " ...the book offers a sense of future after Auschwitz, a future grounded in the promise of dialogue, of real relationships..." JEWISH CHRONICLE, 4/4/1999
..."the immediacy of Szpilman's account goes hand in hand with a rare tone of innocence." (Lisa Appignanesi) OBSERVER, 28/3/99 (Read more)
"... gripping, economic prose" INDEPENDENT ON SUNDAY, 28/3/99 (Read more)
...it is all told with a simple clarity that lodges the story in one's stomach through a mixture of disgust, terror, despair, rage and guilt that grips the reader almost gently." THE SPECTATOR, 5/3/99 (Read more)
"The images drawn are unusually sharp and clear, perhaps because this book was first written immediately after the war. But its moral tone is even more striking: Szpilman refuses to make a hero or a demon out of anyone." THE LITERARY REVIEW, 3/99
From the Abyss (Read more) by Rafael Scharf (Book Launch - Jewish Book Week London 14.3.99)
"Music tells Holocaust survivor's harrowing tale. Chopin's Nocturne in C Sharp minor played a major role in Wladyslaw Szpilman's life." THE PRESS, Christchurch, New Zealand 8/98 (Read more)

The Pianist, England: Gollancz,1999 ISBN 0 575 06708 X
The Pianist, England: Phoenix, PB, 2000. ISBN 0-75380-860-9
The Pianist, US: Picador USA, 1999. ISBN: 0312244150
Il Pianista, Italy: Baldini Castoldi, 1999. ISBN 88-8089-624-5
Pianisten, Sweden: Bra Bröcker, 1999. ISBN 91-7133-599-4
Het Wonderbaarlijke Overleben, Netherlands: BZZToH, 1999. ISBN 90-5501-627-6
Das Wunderbare Überleben, Germany: Econ, 1998. ISBN 3-430-18987-X
Das Wunderbare Überleben, Germany: Econ & List, PB, 1999. ISBN 3-612-26629-2
The Pianist, Japan: Shunju-Sha, 2000, ISBN 4-393-49521-7
El pianista del gueto de Varsovia, Spain: Amaranto Editores S.L., 2000, ISBN 84-921605-8-6
The Pianist, USA, Thorndike Macmillan Large Print, May 2000, ISBN 0786224207
The Pianist, US: Picador USA, PB, September 2000. ISBN 0312-26376-7
The Pianist, Canada, Engl.: Mc Arthur & Co., 2000. ISBN 1-55278-142-9
Il Pianista, Italy: Baldini Castoldi, HC, 2000. ISBN 88-8089-624-5
Pianista, Poland: Znak, Oktober 2000 ISBN 83-7006-954-1
Le Pianiste, France, Robert Laffont, January 2001 ISBN 2-221-09256-2
The Pianist, Israel, Kineret, 2001 ISBN 965-509-000-0
Pianisten, Norway 2001, Genesis forlag, ISBN 82-476-0191-5
Il Pianista, Italy 2001, Baldini & Castoldi ISBN 88-8490-019-0
Pianisten, Sweden , Bra Bröcker, 2001 ISBN 91-7133-844-6
Finland 2001, Spain(Catalan) 2001, Brasil 2002, Ungary 2002,
Greece 2002, Taiwan 2003, Turkia 2003, Korea 2003,
Yugoslavia 2003, Russia 2003, Chech 2003, China 2004
---
---
E-mail to webmaster:

since 1th of December 2005